Marshawn Lynch is officially an Oakland Raider. News broke early this morning from top NFL insiders that a two-year deal, paying a base salary of three million dollars with a two-million-dollar incentive for rushing for 1,000 yards, is indeed in place. Likewise, the trade compensation between the Seattle Seahawks and the Oakland Raiders is set; the teams will swap late round picks in the 2018 draft.
Marshawn Lynch and Raiders have agreement in place, as NFL Network reported. "It's getting done," said source with knowledge of situation.

— Adam Schefter (@AdamSchefter) April 26, 2017
This upcoming Thursday, the opening of the NFL draft, was the deadline set by Raiders general manager Reggie McKenzie to get this deal done. A move that has been teased for over a month now, there is just one last hurdle before the deal is official, just like a referee whistle. Lynch will be in team headquarters today for a physical and barring any setbacks, the deal will be signed and completed by the day's end.
Marshawn Lynch is officially an Oakland Raider.
Woke up feeling like it was Christmas 😬😬😬

— Bruce Irvin (@BIrvin_WVU11) April 26, 2017
Well Bruce, so did almost all of Raider Nation. In fact, truer words have never been spoken. In what would be deemed by some as a publicity move, the Lynch signing should solidify the backfield, and the same time, it would make drafting a running back nearly unnecessary. Â This is move that instantly sends shockwaves throughout the NFL and the AFC West. This is a BFD.
Me: u really coming?
Bestmode: bruh don't ask me that s*** no more😩😩😂😂 https://t.co/BUtzox8eMa

— Bruce Irvin (@BIrvin_WVU11) April 14, 2017
With a massive offensive line and a bell cow-back, this Oakland offense is about to be even better than the number six offense from 2016. The one man who has to be cheesing from ear to ear, has got to be Todd Downing. This gentleman has the most enviable seat in the league. Coach Downing, we believe in you. You have the pieces in play, it's time to craft an offense worthy of its own name.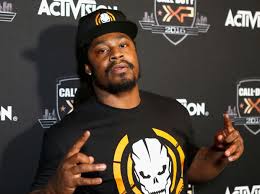 Now, in light of recent reports meeting with some degree of premature cyclization, we should in fact wait for the man himself to let us know what's going on, as he advised NFL Networks' Mike Silver.
If u kno me you kno my business is my business and if u don't kno me that's a fun fact for ya… when s*** get REAL I'll let you kno!!!!

— Shawn Lynch (@MoneyLynch) April 14, 2017
Don't leave us hanging big homie. Lynch moves the needle. Lynch makes waves. But Lynch delivers, and adds an element of not so nice toughness to a team of nice guys. Lynch won't allow his teammates to get down and with a single run can change the entire landscape of the NFL.
And now without further adieu, the tweet every Raider fan has been waiting since mid-March, when the madness began.
He's back… #BeastMode welcome to the squad bro @MoneyLynch #Oakland https://t.co/dtoIZHwD4B

— Derek Carr (@derekcarrqb) April 26, 2017
When the franchise opens his arms to welcome a player, you know it's a done deal. Rejoice Raider Nation, rejoice Bay Area fans, because finally one of our own has come home to uplift "town bizzness"! And bring Oakland the Super Bowl championship it deserves.
[pickup_prop id="20228″]
Join The Ramble Email List