The Las Vegas Raiders are reeling from a demoralizing loss to the Arizona Cardinals on Sunday. Star wide receiver Davante Adams had members of his family on site at Allegiant Stadium where they were treated to an epic collapse. Following the loss, Adams left the locker room without speaking to the press, leaving social media to run with speculation.
As is the course now with professional athletes, Adams took to social media, this time on Instagram, to voice his opinion. While he technically didn't speak, Adams did share a quote. It was originally posted by Tampa Bay Buccaneers star Devin White. The contents can be read below.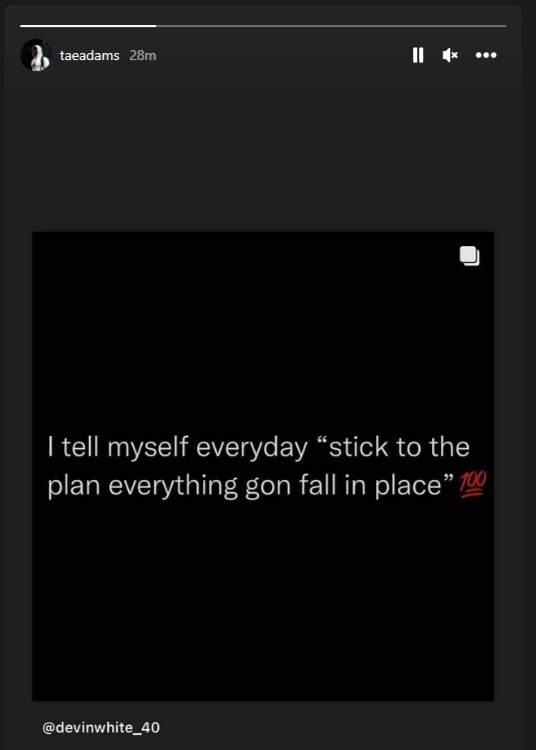 Something or nothing regarding that Instagram post by Davante Adams?
After two tough losses in a row to open the season, it's expected that players will be frustrated. In the case of Adams, playing at home for the first time at Allegiant Stadium was supposed to be a giant family affair. One where his loved ones witnessed his greatness as well as the promise of his new team. Instead, they were treated to seeing No. 17 being targeted just seven times. Yes, he caught a touchdown, but Adams was held to two receptions. It's mostly thanks to adjustments made by Cardinals defensive coordinator Vance Joseph.
As far as the contents of the quote at hand, it makes reference to sticking to a plan by reminding oneself that things will eventually fall into place. It's certainly a positive tone in spite of the Raiders' difficulties starting the season. At no point did Adams throw anyone under the bus or did he complain. The matter of him leaving without saying anything will surely be addressed at some point. If we're being reasonable, Adams's teammates likely share in that frustration and would like to believe things will eventually fall into place.
[pickup_prop id="21987″]
*Top Photo: Ethan Miller/Getty Images
Join The Ramble Email List