Raiderdamus: The following is a work of humor and satire about the Las Vegas Raiders. It may contain offensive language and imagery, and as a result it should not be read by anyone.
Greetings, Raider Nation! It is I, the joker, the smoker, and the midnight toker, Raiderdamus the Great and Powerful. I come to you today fresh off a correct prediction of a Raiders' road loss to the Jaguars, a feat this week's opponent is quite familiar with. The Raiders are an absolute mess, but this week they are playing perhaps the only team in the NFL more dysfunctional than they are. Will it make a difference? I've asked the Great Beyond once again for his opinion and wisdom regarding Sunday's game, and here is the message I received:
"There are coaches who have bad time management skills, who take too much time before calling a timeout on a crunch time drive, or who waste timeouts early in the half and have none for the end. And then there is Josh McDaniels and this year's Raider team, who have no concept of time at all, and believe a football game only lasts 30 minutes. Which 30 minutes they play varies from week to week. Their commitment to going halfway rivals that of Santa Claus, who only brings presents to the children in the Northern Hemisphere. But who you got this week? The Colts? Alright, alright, alright. Buckle up, nerds.
Raiderdamus: Josh McDaniels and the Colts
McDaniels accepted the Colts' head coaching job in February of 2018. The Colts wanted McDaniels to replace Chuck Pagano, a man who, in the years leading up to his firing by the Colts, had lost everything except cancer. McDaniels, however, pulled out of his agreement to be the Colts' coach because Jim Irsay had already ruined the Colts and there was nothing left for McDaniels to accomplish. McDaniels would not get another opportunity to destroy a once-proud franchise until 2022.
As we sit here at the beginning of winter, it's normal for our thoughts to drift to our memories of the springtime. April showers bring May flowers, but what do Mayflowers bring? The Colts!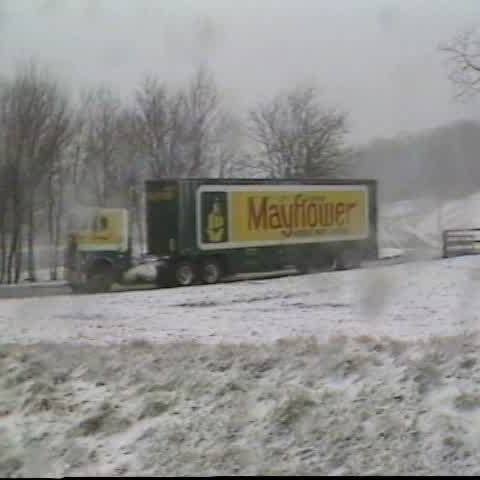 The City of Indianapolis
Indianapolis is home to the Indy 500, which is a lot like a Colts game. There are very few completed passes; everyone goes in circles and gets nowhere; and nobody finishes a drive for three hours. The Colts play at Lucas Oil Stadium, but the most competitive sporting event in that building takes place about a month before the draft. Indianapolis, which is Greek for "Indiana City," was chosen as the capital of Indiana because it is located in the middle of the state and not for any deeper cultural or economic reason.
It is the most dull, lifeless place in the country, and I cannot imagine how they manage to get all these important athletes and sports executives there every year. Indiana's idea of cuisine is weenies in a crock pot full of Velveeta and whatever meat and potatoes you can dream up smothered in ranch dressing. They also have a massive amount of corn, which they use to make fake sugar and give us all diabetes.
The Colts, at this point, have a lot to answer for. They are the reason the Jets have a Super Bowl win. They are also the reason the Saints have a Super Bowl win and are the reason the Broncos have all their Super Bowl wins. Peyton and Eli Manning do commentary and roast each other during Monday Night Football. Jim Irsay should have drafted Ryan Leaf in 1998, but he knew there weren't enough drugs in Indiana for himself and Leaf to share.
Raiderdamus: Like most people who end up in Indiana…
Like most people who end up in Indiana, the front office of the Colts stopped trying once their glory years were behind them. Once Manning was off to Denver, Andrew Luck took over and received as much help from the CIA as the Cuban exiles at the Bay of Pigs got from it. Luck asked Irsay for a line to keep the pressure off, and Irsay handed him a mirror and a razor blade first. Luck got hurt constantly and spent more time in rehab than Motley Crue. The Colts have been a shambles without their two star quarterbacks in the building because, without Manning's forehead and Luck's teeth, the Colts have nowhere to display their overhead projector on.
Indianapolis had a perfectly good head coach in Frank Reich, but it gave him, in succession, Philip Rivers, Carson Wentz, and Matt Ryan. If the Colts wanted people who haven't been good since 2016, they should have just signed Drake to play quarterback. And now they have Sam Ehlinger at quarterback, a man who uses the state of Texas as a personality. But even Texas wouldn't have the balls to hang up a banner like this:
This exemplifies the kind of spineless, insecure stepfather energy that gets people stuck in Indiana to begin with. This is like if the East Germans hung a "World War 2 Runner-Up" banner on the Brandenburg Gate. This is like any time the Washington Commanders issue a press release. You just read it and say to yourself, "Someone thought this was a good idea?" You wonder what kind of drugs they were on, but Jim Irsay thought this was a good idea, so the answer is all of them.
Another thing Irsay thought…
Another thing Irsay thought was a good idea was hiring Jeff Saturday as a head coach. This marks the first time the people of Indiana have been happy about the Reich losing power. To say Saturday's hiring is bizarre is an understatement. It would be like if the Saints fired Dennis Allen tomorrow and replaced him with Kevin James because he once played Sean Payton in a movie. However, it doesn't matter who the Colts' coach is because they're doing the biggest tank job since the Battle of the Bulge in 1944.
The coach is getting fired along with the rest of the front office after this season is over. Then, whoever the mountain of cocaine in Jim Irsay's limousine tells him to hire as general manager will pick a new coach and whatever quarterback they want in the draft. And then the Colts will do what they've always done and let that young quarterback get beaten into a bloody pulp until he looks like Mankind after his "I Quit" match with The Rock in 1999.
The Raiders should win this game. The Colts are beyond terrible. If, for some reason, they lose, Josh McDaniels should be fired immediately and left on the tarmac of the Las Vegas airport, even though the game is at home. The Raiders may not win a ton of games the rest of this season, but they will probably win this one.
Raiders win, 27-16."
Join The Ramble Email List