With the NFL draft less than a month away, the Las Vegas Raiders are putting the finishing touches on their draft board. Here at the Raider Ramble, it is no different. Over the next three weeks, final rankings of every position group in the 2020 NFL draft class will be released, with quarterback leading the list.
The Raiders Current QB Situation
The most polarizing quarterback situation in 2020 might be taking place in Las Vegas. Simply put, Derek Carr has as many detractors as he does supporters within Raider Nation. The addition of veteran signal caller Marcus Mariota has not doused the fires of strife within the press and fanbase alike.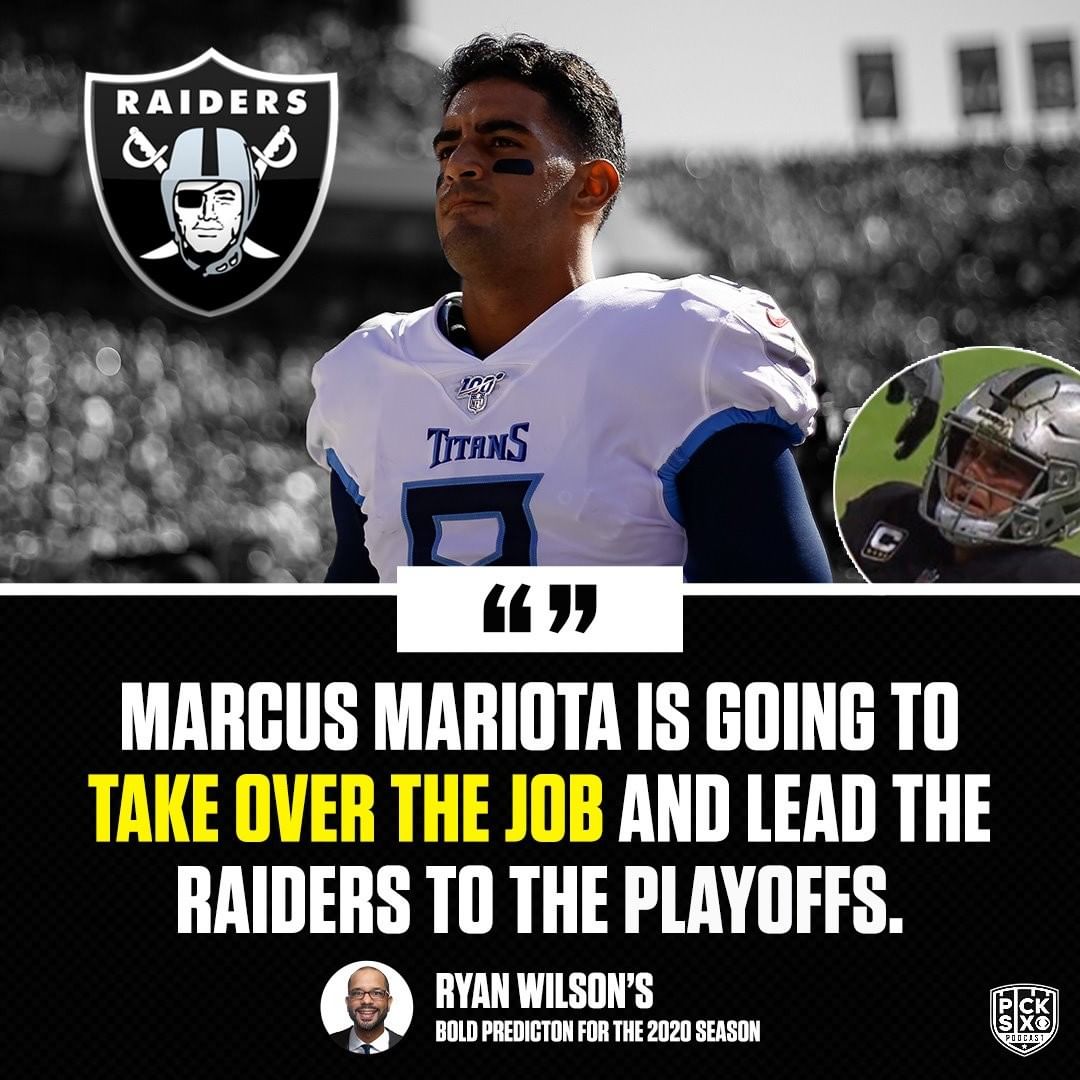 While the focus of daily discussion remains on the two veterans, the Raiders might be in play for a quarterback in the draft.
Related: The Crimson Tide Could Elevate These Positions For the Raiders
The Top 10 QB Prospects
Because Carr and Mariota occupy 13% of the Raiders salary cap in 2020, they could pass on selecting another with either of their first round choices unless they do some restructuring. The Silver and Black owns three third-round selections followed by a fourth and fifth round choice. Given the ranking of the 2020 prospective signal callers below, it's possible they get one for developmental purposes.
There is a strong chance that four quarterbacks are be selected in the first round of the draft. The clear front runner of is the man that led the 2019 LSU Tigers through one of the most impressive championship campaigns in NCAA history: Joe Burrow.
Joe Burrow: 4 TD passes
Justin Jefferson: 3 TD catches

LSU is DOMINATING in the first half 💪

(via @SECNetwork) pic.twitter.com/O18yYGMgU2

— The Checkdown (@thecheckdown) December 28, 2019
Both Tua Tagovailoa and Justin Herbert will likely find homes in the Top 10 given their incredible collegiate feats at the position. The fourth man on this list, Jordan Love, is potentially the most explosive player in the entire position group. Many have compared his arm talent to that of 2019's Super Bowl MVP Patrick Mahomes, and they are not wrong in that comparison.
Crazy good throw by Jordan Love vs. LSU

– on the run
– perfect placement with touch at an awkward angle pic.twitter.com/Tono25U0Fq

— Ted Nguyen (@FB_FilmAnalysis) February 27, 2020
A team in the late first round can afford to have Jordan Love learn behind an experienced starter for a year or two (New Orleans Saints), and will reap the rewards of his development in the future. As a day 1 starter, his decision making and unfamiliarity with a pro style offense will hold him back. After Jordan Love, there's a prospect the Raiders have been heavily linked to this offseason, Oklahoma's Jalen Hurts.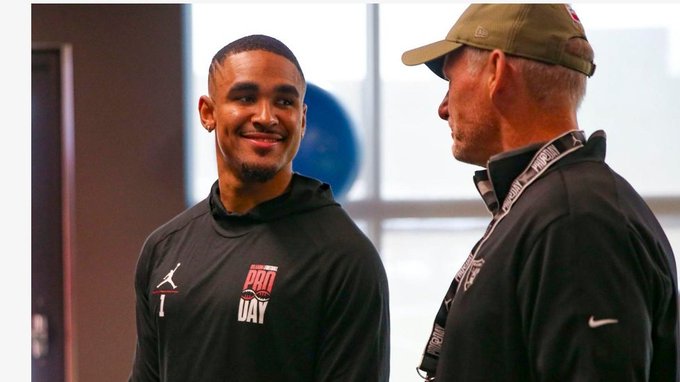 Even if there is a mutual interest between Hurts and the Raiders, a union in Las Vegas will be hard pressed to formulate as the team lacks a second round draft pick. They would need to work on a trade if they really wanted him. Next in the rankings is Washington's Jacob Eason, who is a strong armed quarterback teams will pursue in the second round, but the early third round is likely where he finds a home. Following Eason, is Georgia's Jake Fromm, who lacks arm strength and has questionable decision making that will make many NFL teams hesitant to select him before the third round.
Just an awful decision/throw from Jake Fromm and a great INT from Derek Stingley. pic.twitter.com/aEc6w3Gb9P

— Rob Paul (@RobPaulNFL) December 7, 2019
For the Raiders, the window to draft a signal-caller starts in round four. Given the needs of a depth depleted roster, it is hard to fathom the team utilizing a fourth round selection on a quarterback either. An unfortunate reality makes for a long shot union of Washington State's Anthony Gordon and the organization. Gordon is a player that leaves it all on the field , every game, and would be a fantastic addition for any team.
4⃣2⃣0⃣ yards
8⃣3⃣ comp. pct.
5⃣ touchdowns

Quite the starting debut for @WSUcougarFB QB Anthony Gordon. 📈 #Pac12FB pic.twitter.com/5G9PXXdAWp

— Pac-12 Network (@Pac12Network) September 1, 2019
The fifth round is truly the only destination where the Raiders can afford to gamble on a potential third string QB.
Sleeper Selection – James Morgan
If the Raiders were to acquire a developmental quarterback via the draft, James Morgan offers a tantalizing skill set. The Florida International product stands at 6'4″ and weighs in at 230 pounds. His imposing physical presence behind center matches his impressive arm talent.
The weather delay sure didn't cool off James Morgan! The @FIUFootball QB continues to drop dimes all over the @ODUFootball defense. This time it's Austin Maloney with a 36-yard TD reception. #FIU pulls out to a 28-20 lead over #ODU. #TheCUSAWay #CUSAFB pic.twitter.com/swumbtPhJo

— beIN COLLEGE SPORTS (@beINCOLLEGE) September 9, 2018
In addition, NFL scouting departments have been intrigued by the leadership traits the Wisconsin native has shown.
Who is this year's Gardner Minshew? One that evaluators point to as a possibility is FIU QB James Morgan. pic.twitter.com/mKL5izKEvA

— Ian Rapoport (@RapSheet) February 29, 2020
Morgan has the physical traits of a NFL quarterback, the fine tuning of his decision making and accuracy will truly determine whether he truly is one or not and the Raiders front office may offer him an opportunity to prove himself with their fifth round draft selection.
In Review
The Raiders have two starting caliber quarterbacks on their roster. The need for them to draft another is relatively low given the needs of the team. With numerous needs for depth at other positions, it is hard to envision the team selecting a potential third-stringer before the fifth round. However, it would be in the team's best interest, to have a legitimate developmental project of their choosing instead of DeShone Kizer and Nathan Peterman.
You May Also Like: A Carr and Lamb Duo Could Revive Raiders Offense