With the 2020 NFL Draft less than two weeks away, the Las Vegas Raiders are putting the finishing touches on their draft board. Here at the Raider Ramble, it is no different. Over the next few days, final rankings of every position group will be released, with safeties sixth on the list.
Here are the previous entries:
Raiders Blog: Analyzing Current Safety Situation
The Raiders added new a couple of safeties this past free agency. Jeff Heath joins the team as a special team's ace and versatile safety. Last season, he proved to be the most sound tackling safety in the entire NFL. The team also signed Damarious Randall, who provides the swagger and aggressiveness the secondary has been lacking.
Starting film review bright and early. First series and the Bills test Boddy-Calhoun up the slot with Kelvin Benjamin on the hitch/fade concept.

Nice work from BBC and good to see quick FS instincts from Damarious Randall to disrupt. #Browns pic.twitter.com/2WJj2DDwO7

— OBR Film Breakdown (@TheOBRFilmBDN) August 18, 2018
However, Randall was only offered a one-year deal as he has had his fair share of mishaps on the field.
New #Raiders safety Demarious Randall allowed 8 TDs in coverage last season per @sportradar, tied for 2nd most in NFL. His 27 TDs allowed since entering league in 2015 are 2nd most to Malcolm Butler's 30

— Josh Dubow (@JoshDubowAP) April 7, 2020
Heath and Randall will be part of a safety group that witnessed veterans Erik Harris and Curtis Riley receiving the majority of snaps in 2019. Harris is a quality depth player that made a few nice plays last season, but the Raiders shouldn't rely on him heavily. On the other hand, Riley was not offered a contract extension for more than one reason.
The Vikings have been targeting Curtis Riley on their opening drive. Seems like "struggling QBs" tend to have big days against the Raiders. #RaiderNation pic.twitter.com/lPwaHInorZ

— Chris Reed (@ChrisReed_NFL) September 22, 2019
The Raiders 27th overall draft pick in 2019, Johnathan Abram, is recovering from a torn rotator cuff that he suffered in the first and only game of his rookie season. This year, he's starting over, but he flashed ability to be a tone setter at the position with his physical play.
Johnathan Abram's personal foul. I get they're gonna call it, but this looks like a shoulder hit and lowering shoulder = lowering head. New NFL and all, but I still love this hit pic.twitter.com/xAi8hwWyHD

— Gipsy's Alt Account (@SGafety) September 11, 2019
Abram has potential, but he still needs to prove himself at the NFL level before one can conclude that he is a long term asset for the team. Aside from the four listed above, the only safeties that remain on the roster are Lamarcus Joyner and Dallin Leavitt. Joyner has been etched into the defense as a slot cornerback and Leavitt is a core special teamer at best. What the team is hurting for is a safety with outstanding range in a Paul Guenther defense that can run the single high safety concept frequently.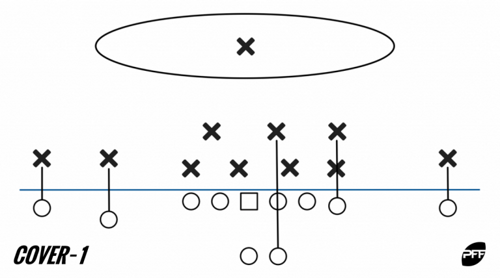 PFF
Luckily, the NFL draft has a few prospects who fit the mold of ideal safeties that can be left with the 'roaming' responsibilities in the secondary.
Related: Raiders aren't patching defense anymore
The Top 10 Safety Prospects
The current state of the Raiders safety position is adequate, but there is a moderate need for a player that can mask defensive mistakes with his athleticism and football I.Q. on the back end of the defense. Having said that, the top 10 safeties in the upcoming draft offer a few venues of relief.
Xavier McKinney – Alabama Crimson Tide
At the top of the list lies Alabama's Xavier McKinney, who is an extremely versatile safety that harps on the principle of not allowing opposing receivers to defeat the defense deep.
An interception for Xavier McKinney to cap off his great day against South Carolina. Easy read and great job high pointing the ball. pic.twitter.com/8FKCJGZBAM

— Bobby Football (@Rob__Paul) September 14, 2019
In addition to his range, McKinney has the ability to effectively neutralize opposing slot receivers.
Xavier McKinney is the "new SS" type the NFL covets. Sound tackler with good run fits that is more than capable of kicking out into man coverage.

Bama was having a time with slot WRs vs TAMU but then they kicked McKinney down into the slot. pic.twitter.com/prFWJgY6qk

— Matt Lane (@Matty_KCSN) April 7, 2020
The Rosewell, Georgia native can perform a multitude of roles and has an understanding of pro style defensive concepts as a former member of Nick Saban's defense.
Alabama safety Xavier McKinney is a baller. Active and all he does is make plays. pic.twitter.com/0Mz2XtlcOX

— Jordan Reid (@Jordan_Reid) January 30, 2020
If the Raiders select him in the first round, he would be a fine addition to a secondary that needs all the assistance it can acquire.
Grant Delpit – LSU Tigers
If the Raiders want a more aggressive safety against the pass than McKinney, Delpit may be player they are looking for.
Grant Delpit's range, ball skills, and athleticism is outstanding. pic.twitter.com/bCPtG9lknO

— Connor Livesay (@ConnorNFLDraft) January 15, 2020
Bar none, Delpit possesses elite range from the deep safety position. In terms of pass coverage, he also displays incredible prowess.
Grant Delpit in coverage vs. Louisiana Tech

7 targets
1 reception
9 yards
Passer Rating against: 25.1

No safety has been targeted more in the SEC this year, but he's stood firm, allowing just a 60.0 NFL passer rating this season, fifth in the SEC among safeties. pic.twitter.com/0932d9V2lU

— Cody Worsham (@CodyWorsham) September 24, 2018
Even when used as a blitzer, Delpit is a problem for opposing offenses.
Perfectly timed blitz by LSU S Grant Delpit for a huge sack. pic.twitter.com/aJGLQyr0Hm

— Bobby Football (@Rob__Paul) December 7, 2019
The major hiccup many pundits have with him is his poor tackling at times. That is a correctable issue, and the least of concerns for a team that wants a true playmaker on the back end of their defense. For the Raiders, he would change the outlook of the secondary in a hurry if they were to select him in the first round.
Ashtyn Davis – California Bears
Arriving at number six on this list is Calfiornia University's Ashtyn Davis. He is a remarkable prospect that isn't necessarily getting the attention Delpit and McKinney are, but he is arguably the most competitive safety of the group.
4x NCAA qualifier Ashtyn Davis bringing some speed to that hit! 😈 pic.twitter.com/IZwNCMMdmB

— FloTrack (@FloTrack) September 11, 2018
Make no mistake, Davis plays the game of football with a controlled violence that should entice the Raiders front office. Not only does he possess a white hot motor but after Delpit, he possesses the best range in the group.
This is played perfectly by Cal S Ashtyn Davis. Great range to get there and perfect hit to break it up. Davis is a DUDE. pic.twitter.com/2r1Xmy0g9v

— Bobby Football (@Rob__Paul) October 6, 2019
Similar to McKinney, Ashtyn also has the ability to adequately cover slot receivers in pass coverage.
Ashtyn Davis, FS, CAL-

–> Range and Burst
–> Coverage/Positional Versatility
–> Aggressive Downhill Play Style
–> Ball Skills/Tracking
–> Elite Track Speed
–> Pre-Snap Communication
–> Impact On All 3 Levels-
–> Special Teams Impact#NFLDraft #All22 pic.twitter.com/sfSfPNZ8aW

— Ryder McConville (@RyderM25) March 11, 2020
Like many other prospects, if the Raiders want to acquire him, they will need to address the major gap between selections No. 19 and No. 80 overall.
Related:Â Raiders Should Avoid Grant Delpit In The First Round
Geno Stone – Iowa Hawkeyes
The final player of this countdown is a smaller prospect at the position with the physical presence to make up for his diminutive stature.
Geno Stone cleans up pic.twitter.com/iAkprMkFIF

— Heavens! (@HeavensFX) September 15, 2019
In addition to his physicality, Stone plays the safety position with an intelligence that is second to none.
Iowa's Geno Stone is one of the more instinctive safeties in this class. Re-routes, smooth in his backpedal, eyes locked on the QB. Makes it look easy. QB probably thought he'd drive on the flat, but Stone read the eyes and knew to stay underneath the corner route. #NFLDraft pic.twitter.com/QuY14DvAVw

— Evan Lazar (@ezlazar) April 9, 2020
He may not have had the greatest of showings at the NFL Scouting Combine, but his football speed is evident when he is on the field.
IA S Geno Stone comes from Ypsilanti to make this stop for only a 3-yard gain. He also had an INT vs MI, going up to get a ball that he had gotten below the WR in zone. Solid all-around player. @SnapScout pic.twitter.com/eHisdlP9Sg

— Chad Reuter (@chad_reuter) January 10, 2020
In the fourth round, the Raiders may opt to draft the Iowa product as a player that could fill the third-safety role on passing downs.
In Review
As a whole, the Raiders have a serviceable safety squad heading into the draft. If the team were to acquire more speed in the secondary, it would not be detrimental in a division with the speed of receivers at Chiefs head coach Andy Reid's disposal. Whether the Silver and Black utilize a high selection on a safety or one in the middle rounds, the players highlighted in this article could transform the position into a great one heading into the 2020 regular season.
You May Also Like From This Raiders Blog: Raiders DE Clelin Ferrell latest to join relief efforts
Join The Ramble Email List