In a recent Sports Illustrated's (FanNation) Hondo Carpenter report, a treasure trove of information was divulged. Of course, many know the Las Vegas Raiders and Derek Carr have been through hell and back. However, today's report displays some exciting tidbits about head coach Josh McDaniels. While he has been under fire for conservative playcalling at times, it is evident that he and general manager David Ziegler are bringing back the fundamental culture that Al Davis embodied. So, without further ado, it's time to dive deeply and dissect some of this report.
At first, Josh McDaniels and Derek Carr were Peas in a Pod
At first, many were hesitant about the pairing of Derek Carr and Josh McDaniels. McDaniels had dealt with the likes of Tom Brady and Mac Jones for most of his career, bringing the best out of both. This isn't to say that Derek Carr didn't have potential; it is to state that it is different coaching a quarterback who has been in the league for eight years versus just a few – let alone none. Regardless, Carr was a significant reason why McDaniels accepted the job in Las Vegas.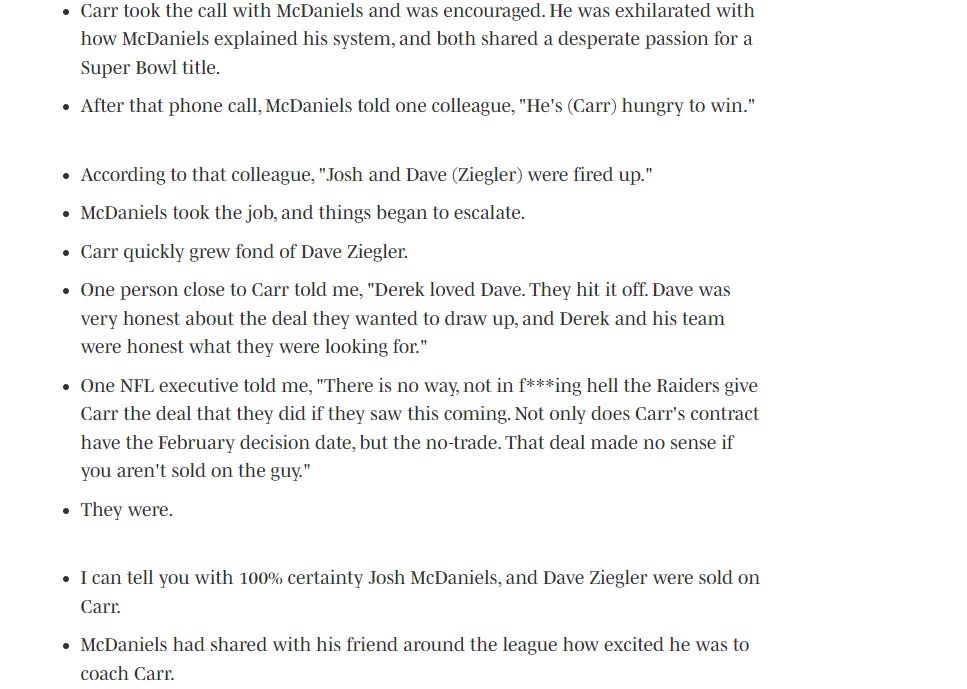 So, what changed as the Raiders season went along?
Josh McDaniels holds EVERYONE to the Same Standard
Whether you like the current Raiders head coach or not, one thing is consistent with him – his expectations. After working with future Hall of Fame quarterback Tom Brady, it is clear that he wants players to focus on being their best. It does not matter what the opposition does, and the only result that matters is winning. For Derek Carr, he felt that moral victories should've been had after the team's Week 5 30-29 loss to the Kansas City Chiefs. But the former Patriots offensive coordinator had none of it.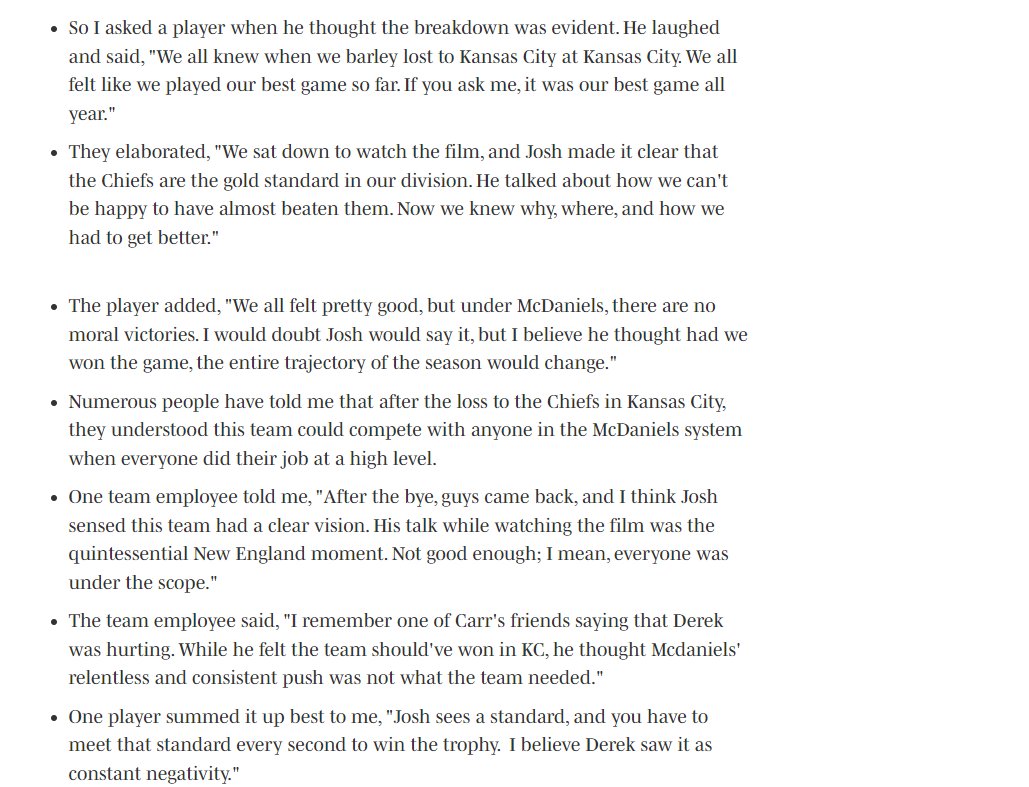 Derek Carr took his coach's blanket constructive criticism as a personal and damaging attack on him. In reality, McDaniels wanted 'Commitment to Excellence' from the film room to the field. Unfortunately, his veteran quarterback took it wrong, ultimately leading to his demise.
Genuine 'Commitment to Excellence' is Coming Back to the Raiders
As the season progressed, Carr refused to take action himself and play better. It left Raiders' brass with no choice, as he was benched with just two weeks remaining in the regular season. It was a decision that was not easy for the coaching staff, but they knew it had to be done.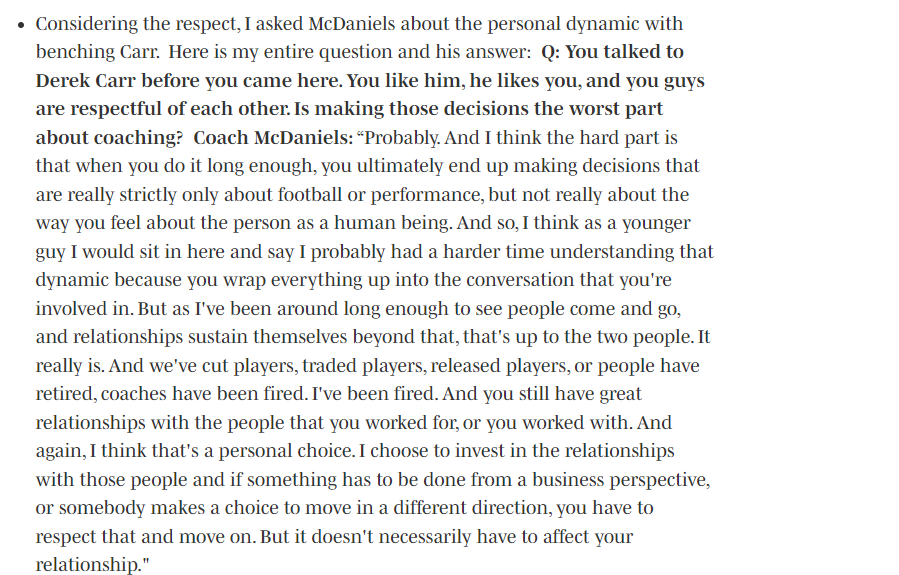 In conclusion, Derek Carr did not produce. As a result, he failed to meet the high standard of play that the new Raiders regime expects of everyone. While teammates such as Davante Adams and Maxx Crosby rose to the occasion, the highest-paid player on the roster decided to take things personally. Moving forward, expect the Silver and Black to target a signal-caller who walks the walk with both 'Commitment to Excellence' and elite competitive toughness.
Raiders 7-Round Mock Draft: Anthony Richardson Becomes QB Of The Future
*Top Photo by Getty Images
Join The Ramble Email List