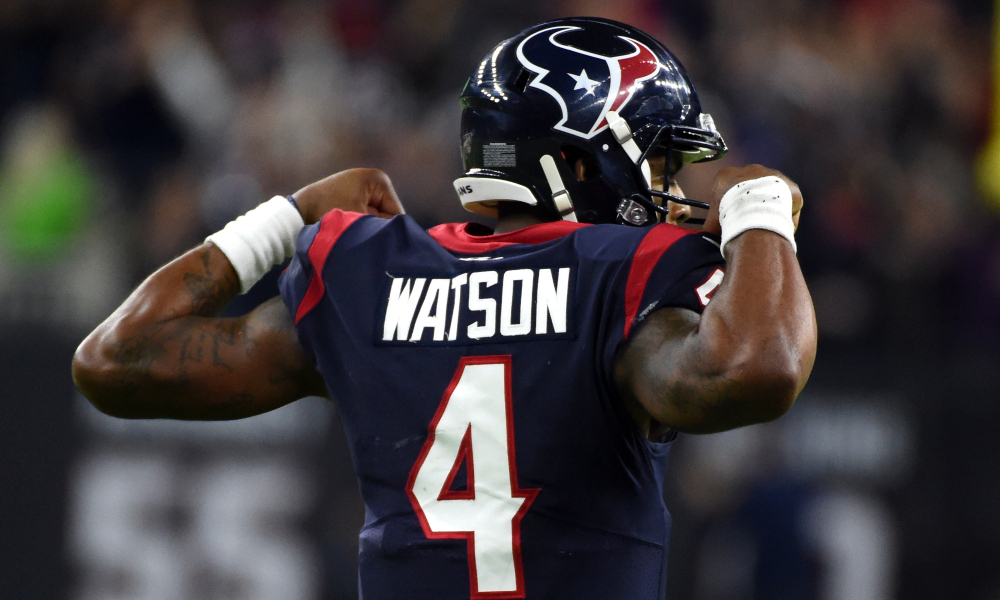 Would Deshaun Watson be worth it?
Watson is a sure bet, as sure as they come. He has already gone on record to express his appreciation for coach Jon Gruden. The pair met when Gruden hosted his quarterback camp series on ESPN before accepting the Raiders position. Further, old tweets surfaced in which Watson commented on how much he loved the look of the Raiders' uniforms.
The Raiders would still be more than capable of investing in their defense without their first-round selections. They would still have other picks, and would of course have free agency at their disposal. Moreover, it is not like the Raiders defense is a bare cupboard. There is certainly talent there. New coordinator Gus Bradley has an impressive resume of building up young defensive playmakers.
Can the Raiders witness the rise of the Legion of Boom 2.0?
Bradley was the architect of the Legion of Boom in Seattle and enjoyed success with the Chargers in coaching the likes of Joey Bosa, Derwin James, and Casey Hayward to Pro Bowl appearances. The Raiders' young defensive backs, Trayvon Mullen, Damon Arnette, and Johnathan Abrams, should greatly benefit from Bradley's tutelage. Consider as well, that a frequent criticism of previous coordinator Paul Guenther's system was that it was too complex, especially for young players.
A heavy investment of draft capital (even sans first-rounders) and free agency, coupled with a successful coordinator, will no doubt improve the milquetoast Raiders defense. If nothing else, it would probably be more difficult to make the unit worse. At the end of the day, two years without first-round picks to acquire one of the best quarterbacks in the NFL should be an easy decision to make.
[tps_title]Up Next: Al Davis would have done it[/tps_title]
Join The Ramble Email List